Our Services
Let your mind guide you to what you need.

Whether you are feeling stuck in your situation, are in need of physical or emotional healing, or are simply looking for a way to boost your spiritual energy, I have a variety of tools that can help you empower your path. Sessions and classes are held in my private Heber yoga studio or in your Northern Utah-area home or office.
Services provided by Elizabeth Jensen Wellness include: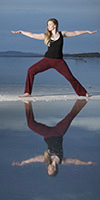 Yoga Classes
Yoga
is an ancient Indian spiritual discipline that has been traced back over 5,000 years. Practicing yoga will purify the body and create emotional calmness while building physical strength and stamina, along with many other spiritual, psychological, and physiological benefits.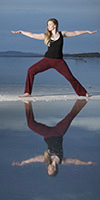 Yoga Nidra Classes
Yoga Nidra
, an ancient Tantric Yogic practice, is a form of guided meditation that allows for you to process emotions in a healthy way, to fully experience your life, and to re-wire your brain and life to be where you are and what you want now.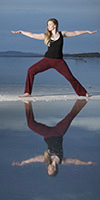 Reiki Healing Treatments
Reiki energy
is an ancient form of Japanese healing that reduces stress and increases relaxation while revitalizing the body, mind, and spirit.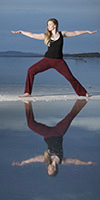 Vibrational Attunement / Sound Healing Sessions
Sound Healing
is a form of energy work that uses vibration from musical instruments to break up and release blockages in your mind and body.